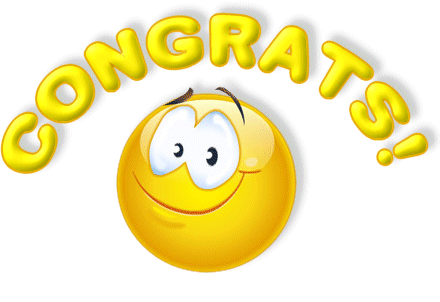 Have you won the a copy of the first book in this Destiny's Trinities series,
BETH'S ACCEPTANCE?
As usual I would like to thank the author,
Teal Ceagh
for very kindly donating a book for an
Alternative-Read giveaway.
Her generosity is greatly appreciated. :) I really enjoyed her guest post, too. Thank you, Teal!
So, now all I need to do is pick a winner. The votes have now been counted and verified (always wanted to say that - "Big Brother" style) and I can now announce the winner of Teal Ceagh's giveaway...

I will inform you that you have won, so please get back to me as soon as possible to claim your prize!
Thank you also, to everyone who entered and for following us. Sorry you didn't win, but we've plenty more giveaways coming up -- and if you are already a Google follower, you already have extra entries to your name. Cool, eh?


Enjoy, Janna!


Alternative-Read.com: The "Inside Story" by Sassy Brit and her Gang!
~http://www.twibes.com/group/READERSandREVIEWERS~Chat and Promo Group~WHAT'S ON YOUR DESK WEDNESDAY? Book Blog Meme!~We are actively seeking staff!~ FaceBook~ LibraryThing~ AmazonUK~ GoodReads~ Technorati Categories:Book Review, FREE Books, Competition, Blog,Media, Press Release, Author,Podcast, Interview,Book News, Reviews,Reviewers, WitchGiggles, Aris, Lucille Perkins Robinson, Devlin O'Neill, Clayton Bye,Angelika Devlyn, Michael,Ella Blackhart, Bo Perkins,Giveaway,Yahoo Group, Guest Blog, Publisher, Newsletter, Stumbleupon, MySpace, Promo, alternative-read.com