Janet is the Host of Friday Fill-Ins. All I have to do is fill in the gaps. My answers are in bold.

And...here we go!
A Day in the Stalking Life of a Mass Murderer
1. I am so looking forward to
_____sharpening my machete. How about you________
?

2.__If you hang up on me it will be you I see___ later.

3. Okay, so, when you get _here try not to scream too loud you'll wake up the neighbours - oh, I forgot, there aren't any_____.

4. _Fear__ is a big part of my life.

5. So, if you need anything _just holler! __.

6. _Wear this blindfold, we're taking___ a trip.
7. And as for the weekend, tonight I'm looking forward to
__showing you the inside of my
boot (trunk)___, tomorrow my plans include __a tour of my deserted hideout___ and Sunday, I want to __add you to my collection__!
The End
###
FRIDAY FUN!
It's Twitter Follow-Friday (@Sassy_Brit)
and
Friday Follow!
hosted by
One 2 Try
,
Hearts Make Families
and
Midday Escapades
!
Sponsored by: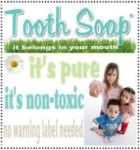 Alternative-Read.com: The "Inside Story" by Sassy Brit and her Gang!
i m p o r t a n t
We are actively seeking staff!
We need a
TWITTERER!
Please email me if you are interested, thank you!
Sassy[dot]Brit[at]gmail[dot]com
FRIDAY FILL-INS: *167* A Horror Story in 7 Lines
Reviewed by
Sassy Brit
on
1:35 pm
Rating: