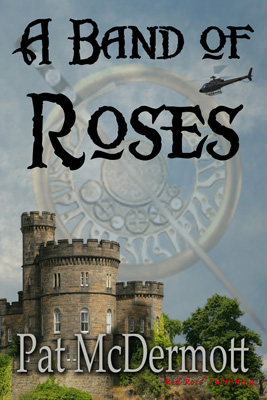 Hello, everyone. I have an interview up with Book Wenches, who gave
A Band of Roses
such a great review. Stop by if you have a sec!
http://www.bookwenches.com/interviews.htm
Pat McDermott
A Band of Roses
E-Book Available from Red Rose Publishing
http://redrosepublishing.com/bookstore/product_info.php?products_id=384\
Fiery Roses
Coming Soon from Red Rose Publishing
http://www.patmcdermott.net/
--
Alternative-Read.com: The "Inside Story" as told by Sassy Brit and her Gang!
Blog:
http://tjbook-list.blogspot.com
Chat & Promo group:
http://groups.yahoo.com/group/an_alternative_read/
FaceBook:
http://apps.facebook.com/blognetworks/blog/alternative_read.com/
MONTHLY GIVEAWAY:
http://www.alternative-read.com/freestuff.htm
We are actively seeking staff!
http://www.alternative-read.com/vacanciesavailable.htm
MEMBER NEWS: Book Wenches Interview / Pat McDermott
Reviewed by
Sassy Brit
on
9:02 am
Rating: